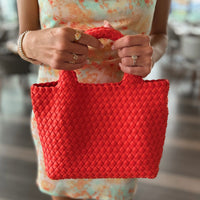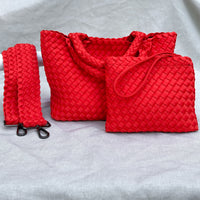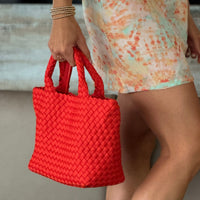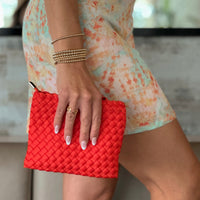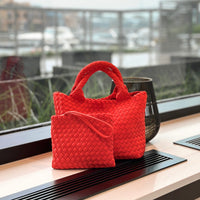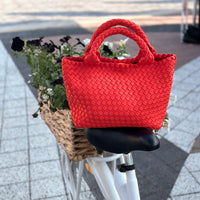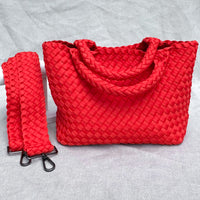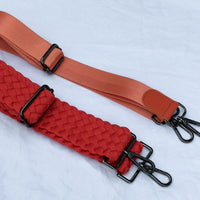 A polished and playful, handwoven bag for life on the go.
With style, function and your social agenda in mind, it can be dressed up or down and worn in several ways. We've added two stylish straps for different looks – a sleek nylon strap & an eye-catching, handwoven strap.  Or, remove both straps for a chic, handheld look.  
You'll fit all your essentials plus extras in the surprisingly roomy interior.  Use the added pouch for valuables or cosmetics. 
For brunch, the office, date night, travel, even cocktail parties, take the Mini Edition with you every day and everywhere.
Details
Handcrafted by skilled artisans 
Woven with a symmetrical weave for a polished look
Includes: a separate woven pouch with wrist strap, 2 extendable straps (handwoven & nylon) and a secure key chain clasp
Gunmetal hardware
Vegan: neoprene fabric, nylon strap
Imported
Fit
Bag 13"w x 8.5"h x 5" d
Added pouch: 7"w x 6"h
Hand strap: 4" drop
2 extendable straps up to 54" for wearing it cross-body or as a shoulder bag
Fits: phone, wallet, mini ipad/tablet, 500ml bottle, airpods, keys, cosmetic case
*Available in 5 colours